Thursday, May 6, 2010
Yes, I am back in action. I've got a new Mac (first time user!) and I am not afraid to use it!
Expect many reviews for the upcoming days and maybe a guest blogger! 🙂
I am going to New York for BookExpo America and the Teen Author Carnival. I plan to update the blog every day with photos, videos, etc. Are you going? If so, say hi! I'll be the one with blue tips in my hair. 😉
Ok, now onto the review!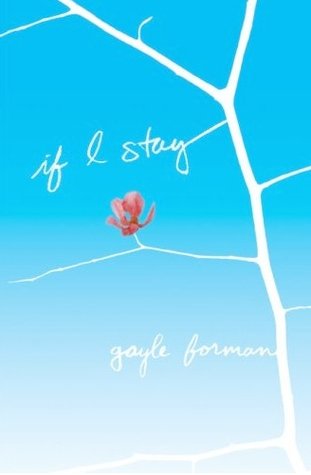 Mia has a pretty good life.
A punk rock boyfriend whose band, Shooting Star, is getting pretty famous. Cool, loving parents, her little brother, and her marvelous talent as a cellist.
But in a blink of an eye, everything changes when she gets into a brutal wreck.
Her parents: gone.
Her brother: gone.
But Mia?
Somewhere in between.
Should she stay?
I had refrained from getting If I Stay for some reason. I guess I wasn't interested. But I went ahead and picked it up since it was in paperback format, and Gayle Forman would be at the Teen Author Carnival.
With reviews from Publisher Weekly, Entertainment Weekly, and everyone else in the world, I kind of set my expectations high. And at first, I was a little disappointed.
Her family and her life was just too happy and perfect for my liking.
But I trudged through, and I am very happy I did so.
I learned so much about the characters. At times I was thinking: surely I'll get tired of learning about these characters, but I never did. They were all so unique. And no, they weren't perfect as I had thought from the beginning.
I absolutely loved the whole "my parents are rockers" concept. It was so much fun to read about. These people, her parents and friends were ironically so alive. I couldn't bring myself to think that they were dead. They can't be.
Which brought on the tears.
I could understand why Mia wanted to go. She had nothing left, right?
So wrong. She has lost so much, but she still has so much. Will she choose to continue living without her parents? Without her brother?
I sobbed in the ending. It was portrayed well.
I suggest for anyone! 🙂
Posted by

WonderGirl12
at Thursday, May 06, 2010